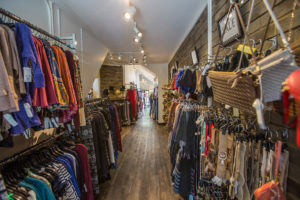 With San Francisco offering unique souvenirs it provides an excellent travel destination for shopping. From the stitched clothes in Bay area to high end crafted tableware, the boutiques locally owned and showrooms filling the streets are quite a sight. The quality offered is quite unquestionable with specialized products and niche perfumes.
Dandelion Chocolate
Among some of the places worth a visit is the Dandelion which has been termed as a real chocolate factory. With an additional café and a smart store it presents an avenue of exploration of cooking. The produce given to consumers who visit this place has quite a reputation as being among the best chocolates in the world. With a small batch, singular origin and creation of the product from just two ingredients; cane sugar and some of the finest source of cocoa beans it offers quite a great taste. The wrapped gift sets are an option to take after a tasting option at the cashier's desk.
Beta Brand
Being termed as a clothing company out to disrupt fashion, it offers a typical San Francisco style of dressing. With the clothes crowd sourced and put out to the public to vote they are produced when enough sets are pre ordered. The dress pant yoga pants have been consistent on the rails as one of its concepts of maintaining the viral factor of the product. Additional trousers appropriate for even work environments create a comfortable feeling for even staying at home. The company also boasts of its unique print shirts for men with a pinch of the loud Hawaiian style.
Tiger lily Perfumery
The Valencia street boutique has a dedicated focus on perfumes of small batches and an additional online store for a personal signature scent. Ranging from men and women collections made in Bay area to international brands it offers quite a variety of options for consumers to look into. The vintage couches provide a settling area for customers as they await the suggestions of the attendants working their magic. Samples can also be filled up with perfumes inspired by various renowned stars.
Local Take
Strategically placed in Castro area opposite the vintage tram stop, it provides a slicker version of your typical gift shop. The local artists in Bay area as well as designers boast of the many souvenirs located in the place. With gifts ranging from cosmetic bags adorned with city landmarks, graphic T-shirts, hoodies and sweaters, there is a unique design for every shopper to take home. The best shopping in San Francisco is one of the story which will lead you towards more information about shopping.